2023 Global Entrepreneurship Week
---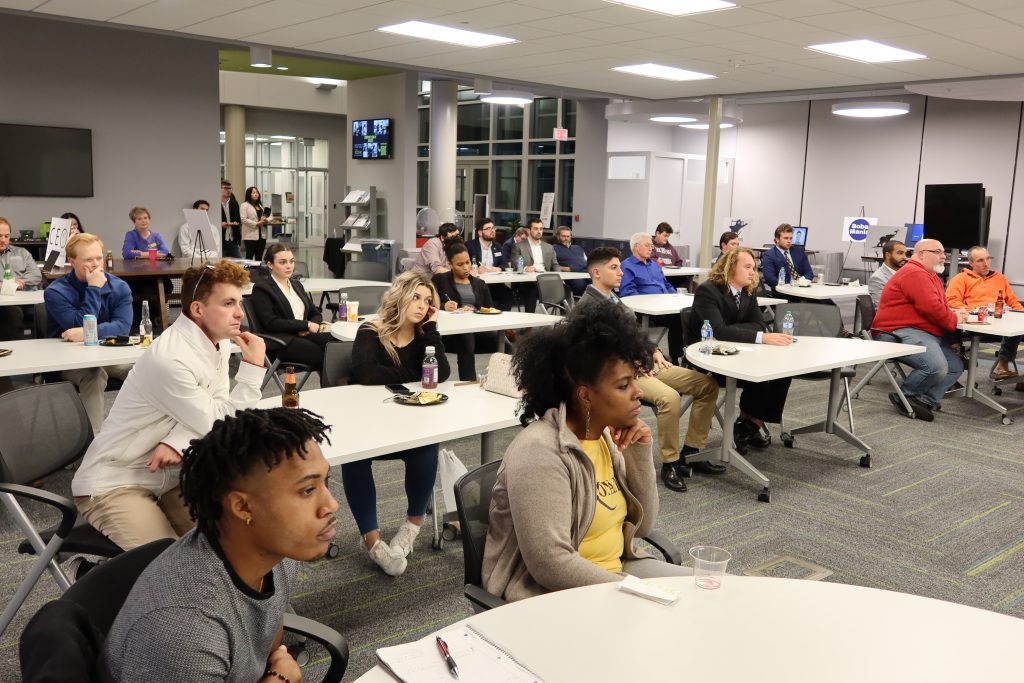 Subscribe to our newsletter for updates about this year's events as they come available.
---
1. River Pitch Competition
The River Pitch Competition was created to help innovators and entrepreneurs with new ideas and early-stage businesses obtain feedback on their work and potentially win one of 10 different $1,000 prizes. There is no entry fee, and the event is open to students, faculty, staff and community members. The slate of competitors will be divided into separate booths with several individuals competing at one of ten different booths. If a team is entering, only one person can present. That individual will have up to 3 minutes to pitch the idea, and the judges have up to 5 minutes to ask questions of the presenter. After all teams have pitched, the judges will deliberate and prize winners from each booth will be announced.
2. Demo Day at The EDGE
Network with local startups and learn about companies that are based here in Tuscaloosa. Entrepreneurs will be showcasing their businesses and workshops will be held all day.
11:00 A.M. – 12:00 P.M.          Welcome + Round 1 – Product Presentations
                                                    (5 minutes to present + a 5 minute Q&A session)
Gavin Baum-Blake: City Detect 2023 Crimson Accelerator Company
Micah Howell: Hometown Heros 2023 Crimson Entrepreneurship Academy (CEA)
Tommy Orchanian: Pyne Hammock 2023 CEA
Kaitlyn Shelver: Sanoe 2023 CEA
Tiffany Amirkhanian: Druid City Makerspace
12:00 P.M. – 1:00 P.M.            Lunch & Networking
1:00 P.M. – 2:00 P.M.              Round 2 – Product Presentations
                                                  (5 minutes to present + a 5 minute Q&A session)
2:00 P.M. – 4:00 P.M.              Entrepreneur Showcase, Networking, Snacks, & Drinks
4:00 P.M.                                  Happy Hour + Heavy Hor d'oeuvres
5:00 P.M. – 6:00 P.M.              Keynote Presentation: Start and GROW your business with Bobby Napiltonia, serial entrepreneur who has helped build and grow some of today's top technology companies including BEA Systems, Twilo and Salesforce, to name just a few.
6:00 P.M. – 8:00 P.M.              More Networking + Entrepreneur Showcase
6:30 P.M. – 8:00 P.M.              Bama IP Commercialization Academy Final Presentations
Training Room at The EDGE
Need to Know
November 16th, 2023
11:00 A.M. – 7:30 P.M.
In-person at The EDGE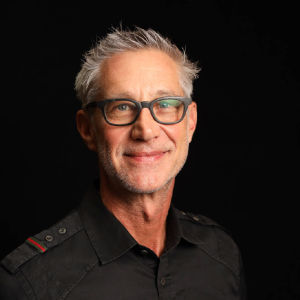 Bobby Napiltonia
Bobby Napiltonia is a start up junkie/industry veteran who has built and grown some of today's technology leaders that have solved the most complex problems across many industries around the globe. These companies include BEA Systems, Twilio and Salesforce.com where he was the creator of AppExchange. Beyond these household platform companies' successful exits include: Okera to Databricks, Enlighted and eMeter to Siemens, both global leaders in the Enterprise IoT infrastructure and smart grid operations. JSON was born out of his first failed start-up State Software……some things do work out!
Bobby enjoys being a father and helping others realize their dreams. Oh, and the GRIND of a start up!
---
Past River Pitch Winners
See the 2022 River Pitch Winners