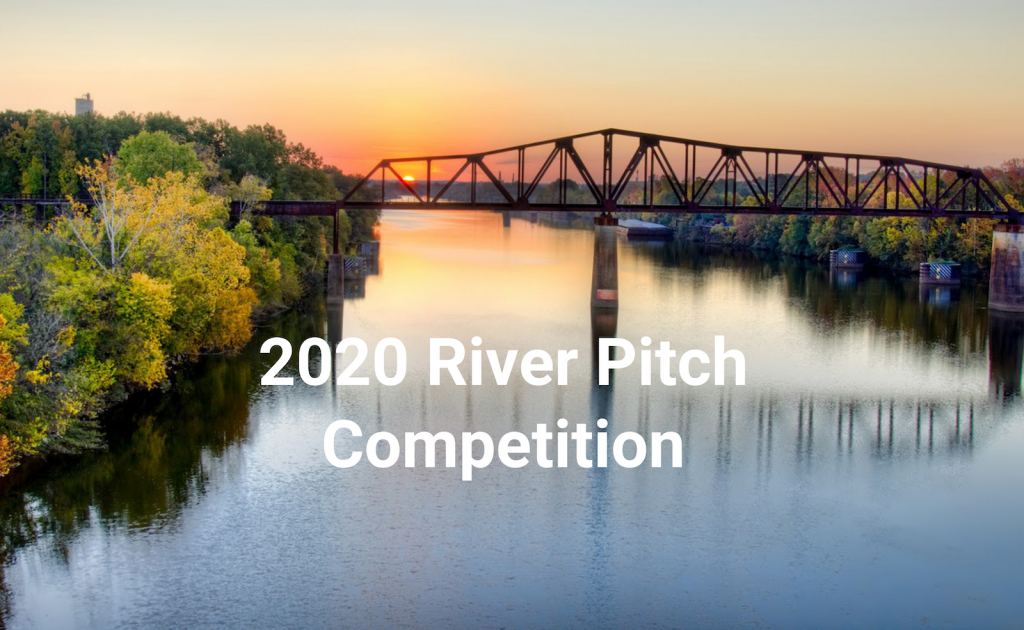 The 2020 River Pitch Competition has concluded
---
About River Pitch
The River Pitch Business Idea Competition was created to help ideas and early-stage businesses further progress. There is no entry fee and the event is open to both students and community members alike. The slate of competitors will be divided into separate virtual booths with several teams competing at each booth. One presenter from each team will have up to 3 minutes to pitch their idea, and the judges will have up to 5 minutes to ask questions of the presenter. After all teams have pitched, the judges will deliberate and a $1,000 prize winner from each booth will be announced.
Additional Details
The River Pitch Competition is part of Global Entrepreneurship Week. During one week each November, thousands of events and competitions in 160 countries inspire millions to engage in entrepreneurial activity while connecting them to potential collaborators, mentors, and even investors. Powered by the Kauffman Foundation, the initiative is supported by dozens of world leaders and a network of more than 20,000 partner organizations.
Competition Rules and Judging Criteria
There is no entry fee to participate in River Pitch.
This competition is geared towards early-stage businesses/ideas from the Tuscaloosa area. If the AEI team deems that an idea is too far along, the competitor may be disqualified from participating.
This year's competition will take place in a virtual format. Competitors are encouraged to take advantage of pitch practice opportunities and to test their computer equipment prior to the competition.
Competitors must register before November, 11 at 11:59pm to be eligible to compete.
Previous competition winners (River Pitch or Aldag) should not pitch the same idea. At their discretion, the AEI team may disqualify someone that previously won a competition and pitches the same idea. You may contact the AEI team with further questions.
The virtual competition will be divided into several different booths. Student and Community competitors will be assigned to separate booths. Teams only pitch at their designated booth and judges will determine the booth winner.
Only one member from each team may pitch or answer questions.
The presenter may use notecards or showcase a prop/prototype to help convey the idea. However, no slides/presentations will be allowed.
Contestants will have up to 3 minutes to pitch and up to 5 minutes to answer questions from the judges.
All ideas pitched must be the original work of the entrants.
---
Thanks to our Sponsors!