The 2023 Edward K. Aldag Jr. Student Business Plan Competition is About to Launch
Check back for for updates!
---
What's At Stake
Established Concept Prize(s)
Prize 1: $5,000
Prize 2: $3,000
Prize 3: $2,000
New Business Idea Prize 1
Prize 1: $2,500
Prize 2: $1,500
Prize 3: $1,000
New Business Idea Prize 2
Prize 1: $2,500
Prize 2: $1,500
Prize 3: $1,000
Social Entrepreneurship
$500
---
Alabama Power Foundation Innovation Technology Awards

This year a series of special awards are made possible by the Alabama Power Foundation. The Alabama Power Foundation Innovative Technology Awards for students offer three cash prizes totaling $10,000 ($5,000 first prize, $3,000 second prize, and $2,000 third prize) for the most groundbreaking technology-focused idea.
---
New Award in 2022 – The Great Repurposing Award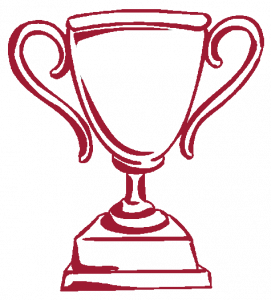 This year we announce a new award for the 2022 student business plan competition. Sponsored by Bob and Jean Merritt, this new award is designed to spur innovative thinking to repurpose items that could be put to better use. The goal is to award ideas aimed at repurposing something, with no constraints on the thing being repurposed. Ideas include doing something new with used tires, sawdust, old laptops or phones, abandoned shopping centers, or Christmas trees. It's ok if someone else is already repurposing those items; your idea just has to be novel or different, in some way, from your competition.
---
Additional awards for all winners
Co-Working Space
One year of free co-working space at The EDGE
Free Consulting
Business, accounting, and law partners' consulting
Ability to apply to the Summer 2022 Crimson Entrepreneurship Academy
---
Questions?
If you are interested in helping out as a coach, judge, or sponsor please complete this brief form and someone from our team will get back to you.
If you have other questions, feel free to reach out to us!
Jenni Miesse
Marketing Manager
Theresa M. Welbourne, Ph.D.
Executive Director of AEI & Will and Maggie Brooke Professor in Entrepreneurship
Note: The Tuscaloosa Innovates community business plan competition is still in the planning phase. More details will be shared on the EDGE competition website as the details come together.